Microsoft Azure
---
Microsoft Azure Cloud operates in China via a partnership with 21Vianet, a trusted and reliable Chinese Cloud provider delivering the quality and reliability that meet Microsoft Azure standard.

As many businesses have invested in Microsoft technologies, most have chosen to move into Microsoft Azure. However, accessing the resources and Azure expertise to handle architecture design, security and operations can be complex and very difficult to achieve. Assistance is needed in dealing with the complexity of the cloud platform and migration. At Ecritel, we have the expertise to lead the project successfully. With our long experience in assisting brands expanding their business in China, we know how to cope with the challenges and find the right solution to each problem.
Mailing Service with Office 365 in China
---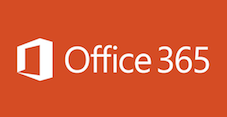 Keep working regardless your location and the devices you use. We provide you the tool and support you need to thrive on your businesses. Working outside of office or sharing your work has never been as convenient as today thanks to office 365 features, hosted in China.