Bandwidth
---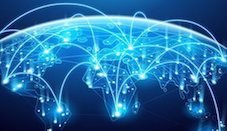 Ecritel China Transit architecture is based on BGP (Border Gateway Protocol), a routing protocol used to exchange routing information across Internet. Our BGP responds to our Global standards with the advantage of prevailing latencies between different ISP and improving the network connection between different areas. It makes it possible for ISPs to connect to each other and for end-users to connect to more than one ISP. 
We are capable of supporting strong peaks of traffic using the commutation power of our operators. This is an important criterion for clients who operate in an industry impacted by high variation of traffic peaks such as Ecommerce websites. Indeed, many of our clients choose Ecritel's offer to support their traffic with peaks up to hundreds of Mb, an equivalent to many dozens of thousands of simultaneous users. 
We provide BGP Bandwidth for every Platform as BGP line service is used to support the 3 Internet operators we work with (China Telecom, China Unicom, China Mobile). We also monitor the bandwidth to adapt your traffic needs. Whether you have a few servers, one or many dedicated racks hosted in our IDC's, we provide a dedicated bandwidth on your equipment, managed with a QoS system.